Elaine Morrow Illustrations
Branding
Art Direction
Web Design + Development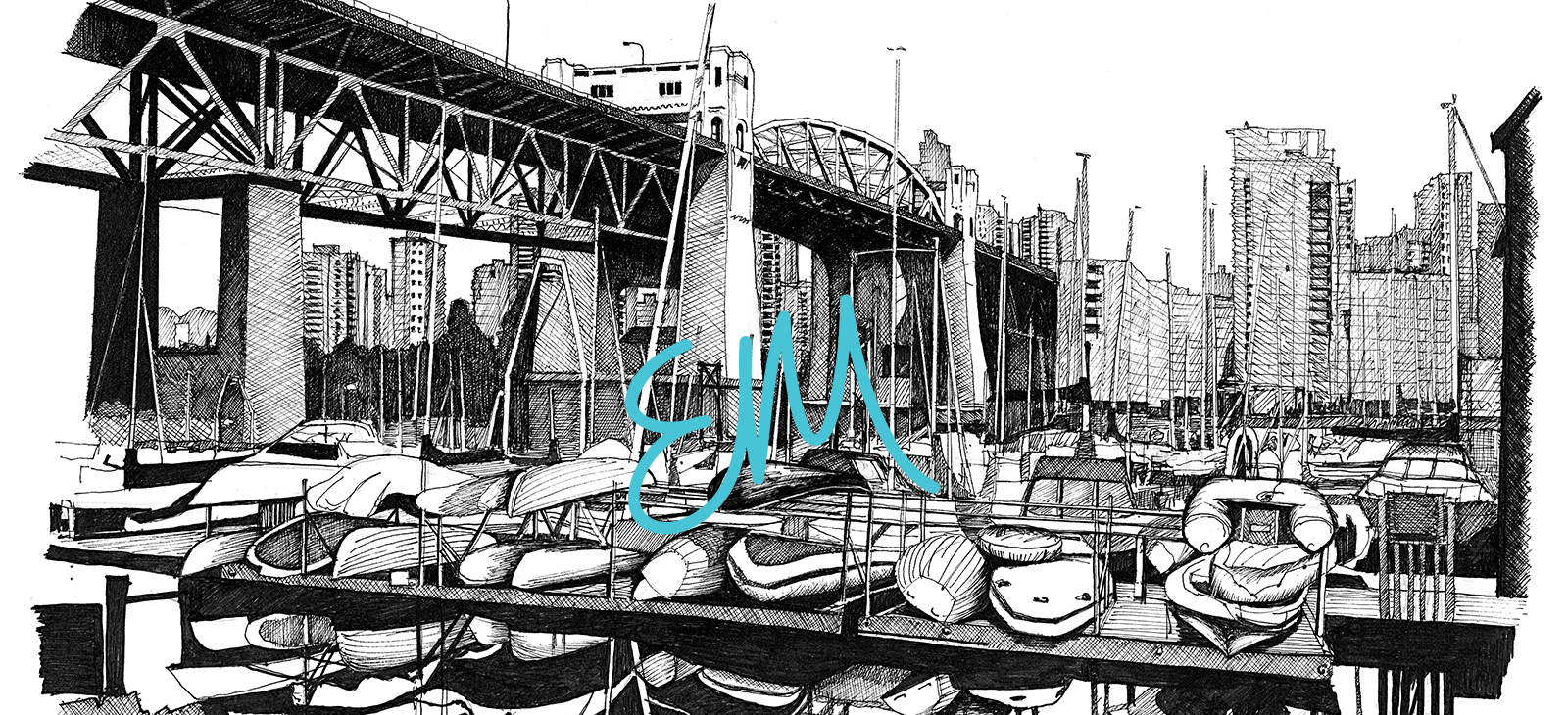 Elaine Morrow is an Irish-born, Vancouver-based illustration artist.
Her background in architecture and drafting sparked her passion for unique structural illustration. The detailed and meticulous ink drawings show her exceptional eye for all those fine details one easily misses.
Each of Elaine's illustrations is one of a kind — a special piece of art, that you won't want to trade in for anything else, once you have it on your wall.
It was important to us that her website showcases exactly this individuality and her passion for detail.
We wanted to showcase her art in a unique, unseen, but very natural, fitting way. While the delicate and understated typography takes a bit of a backseat on her website, her artwork is stunningly presented in individual frames and gives the user the feeling of standing in front of a giant art wall.
Some of her drawings are available as prints and postcards. Go over to her site to check out her latest work.