Puccini's
Branding
Print Design
Packaging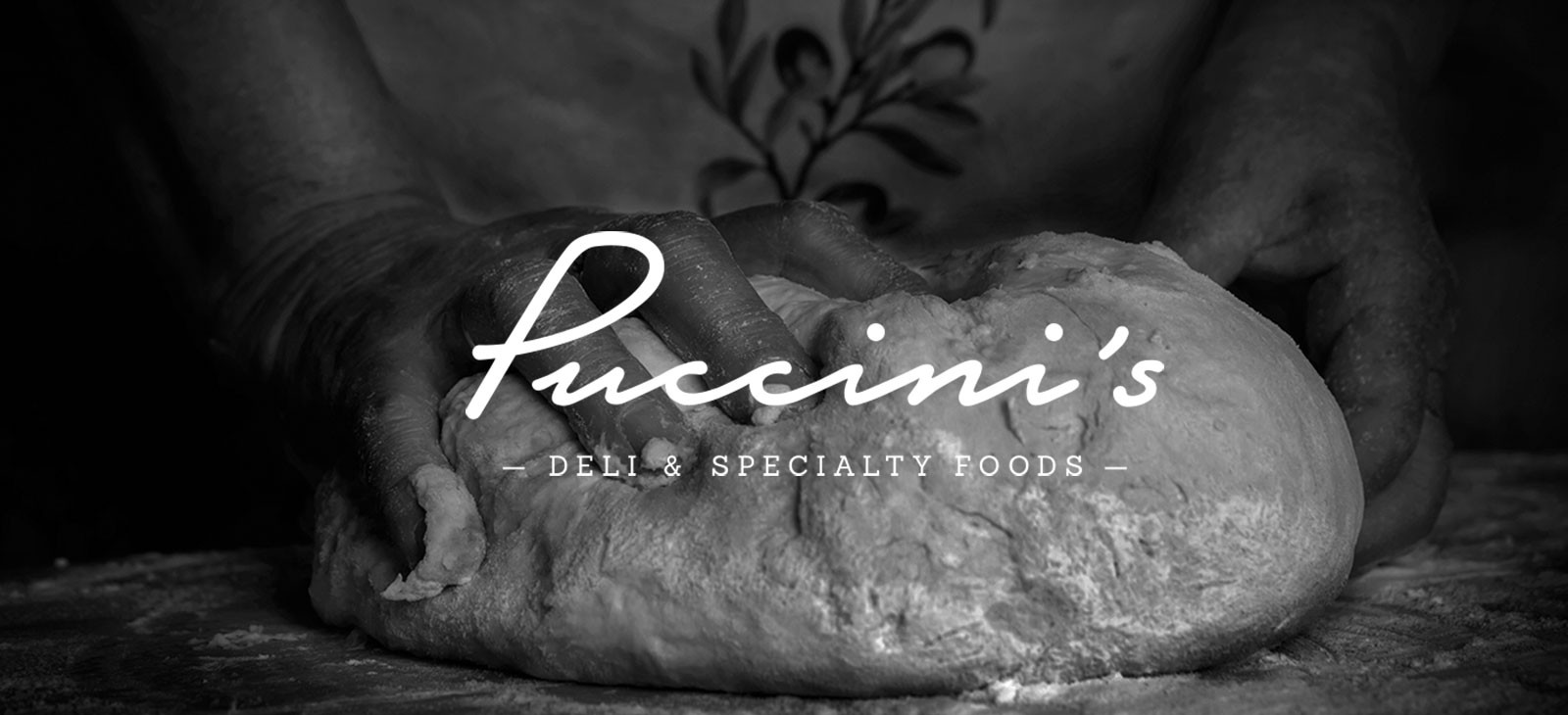 Puccini's is a small, family owned Italian deli on Lonsdale avenue in North Vancouver, run by Lino Pucci and his sister Maria.
This is a place where true Italian flavours meet the warmth of a family and the friendliness of a neighbourhood community. Head over there to get a nice olive oil and stock up on some cured meat, cheeses, olives and soak in a little bit of that family feel, where 'la nonna' prepares fresh pizza dough every evening to be sold in store the next day.
Puccini's has been serving Vancouver's north shore since 2010, but it needed a new, inviting logo that conveys not only the authenticity of the family business but also the quality of outstanding Italian fine food and dedicated service.
Rustic black and white imagery paired with an elegant custom script typeface play an integral role in Puccini's new look. The tagline 'Everything Authentic' was taken seriously and all components of this brand concept make a lasting impression of the 'Italianità'. The custom type design is based on the typeface Notera by Måns Grebäck, which also functions as one of the brand typefaces. It reflects uncomplicated yet classy handwriting and builds a strong connection with customers by telling the brand story through genuine imagery, text and feel.
Stroll up to Puccini's for an incredibly good panini, an espresso and a delicious gelato.
And while you're there, grab one of the carefully designed deli brochures for your next event or business lunch.
Credits:
Contracted by Drive Digital