Tiga Workwear
Print Design
Illustration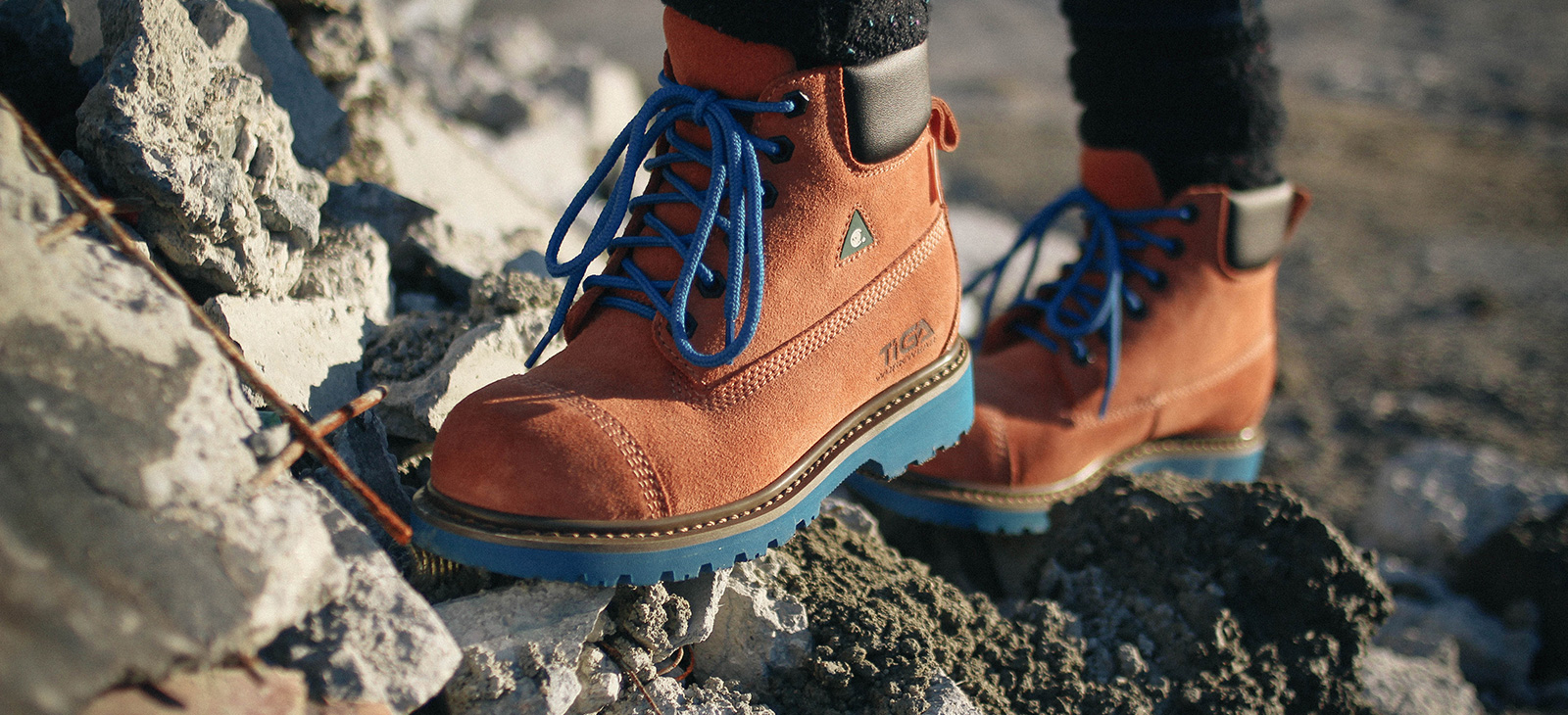 Tiga Workwear is a small company out of Vancouver BC whose goal it is to provide top quality and CSA approved safety boots, designed especially for women's feet.
The company was founded because their founders discovered, that there was a shortage of comfortable, properly fitting and good looking safety boots for women.
Their selection of boots is exclusively available online, making it a bliss for all their customers in remote locations to get ahold of some great work gear for women.
In my ongoing collaboration with Tiga, I have produced a number of custom illustrations and print collaterals, that are featured online and at conferences and events worldwide.